The Palazzo Resort Hotel
3325 Las Vegas Boulevard South, Las Vegas, NV, 89109, United States
Book By Phone: 1-877-477-7441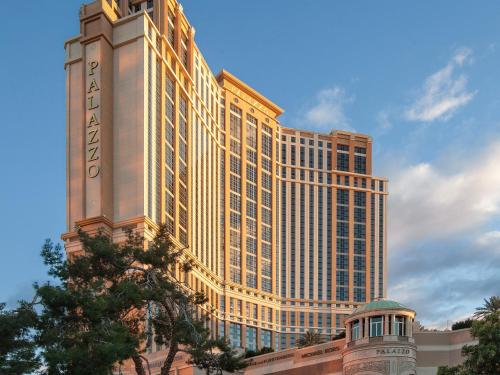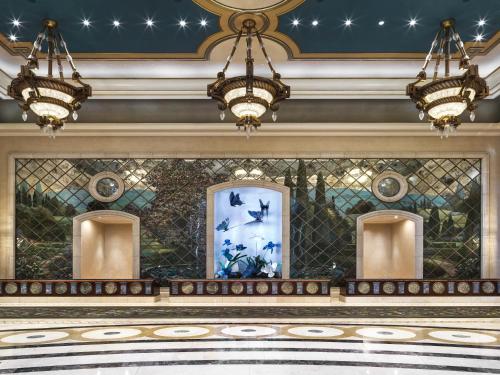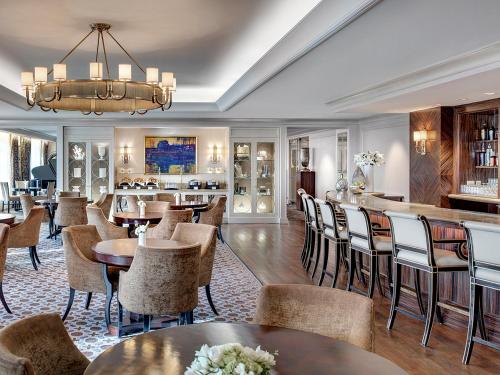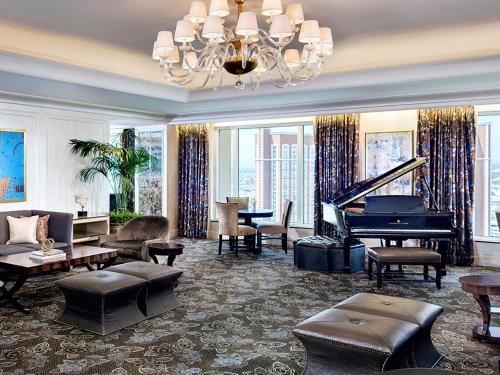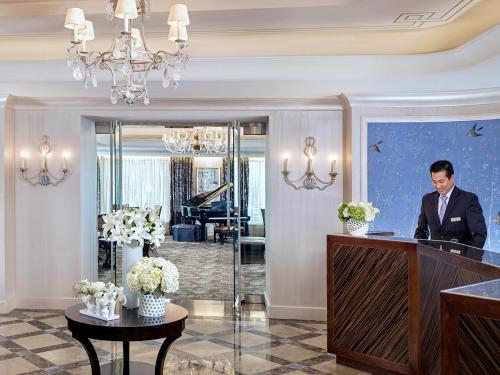 "

Exceptional

"
- Verified Hotel Guest
10 out of 10

Beautiful hotel with large rooms. Grab and go breakfast was great. The hotel had very good procedures in place to protect against COVID-19, and limited elevators to 4 people.
Read more reviews
73%
Book now and secure these low rates.
Other guests are viewing this hotel. It is likely to sell out soon.
Book Your Room at The Palazzo Resort Hotel
Room Type
Avg rate per night

Luxury King Suite

Prepaid - Book Now, Pay Now

$179

Luxury King Suite

Prepaid - Book Now, Pay Now

$191

Luxury Two Queen Suite

Prepaid - Book Now, Pay Now

$209

Luxury Two Queen Suite

Prepaid - Book Now, Pay Now

$221

Luxury King Suite Select View

Prepaid - Book Now, Pay Now

$229

Luxury King Suite

Prepaid - Book Now, Pay Now

$239

Luxury King Suite Select View

Prepaid - Book Now, Pay Now

$241

Luxury Two Queen Suite Select View

Prepaid - Book Now, Pay Now

$259

Luxury Two Queen Suite

Prepaid - Book Now, Pay Now

$269

Luxury Two Queen Suite Select View

Prepaid - Book Now, Pay Now

$271

Luxury King Suite Select View

Prepaid - Book Now, Pay Now

$289

Luxury King Suite

Prepaid - Book Now, Pay Now

$296

Luxury King Suite

Prepaid - Book Now, Pay Now

$296

Luxury King Suite

Prepaid - Book Now, Pay Now

$307

Luxury King Suite

Prepaid - Book Now, Pay Now

$307

Luxury Two Queen Suite Select View

Prepaid - Book Now, Pay Now

$319

Luxury Two Queen Suite

Prepaid - Book Now, Pay Now

$326

Luxury Two Queen Suite

Prepaid - Book Now, Pay Now

$326

Premium King Suite

Prepaid - Book Now, Pay Now

$329

Luxury Two Queen Suite

Prepaid - Book Now, Pay Now

$337

Luxury Two Queen Suite

Prepaid - Book Now, Pay Now

$337

Premium King Suite

Prepaid - Book Now, Pay Now

$341

Luxury King Suite Select View

Prepaid - Book Now, Pay Now

$346

Luxury King Suite

Prepaid - Book Now, Pay Now

$355

Luxury King Suite

Prepaid - Book Now, Pay Now

$355

Luxury King Suite Select View

Prepaid - Book Now, Pay Now

$357

Luxury Two Queen Suite Select View

Prepaid - Book Now, Pay Now

$376

Luxury Two Queen Suite Select View

Prepaid - Book Now, Pay Now

$376

One Bedroom Grand Suite

Prepaid - Book Now, Pay Now

$379

Luxury Two Queen Suite

Prepaid - Book Now, Pay Now

$385

Luxury Two Queen Suite

Prepaid - Book Now, Pay Now

$385

Luxury Two Queen Suite Select View

Prepaid - Book Now, Pay Now

$387

Luxury Two Queen Suite Select View

Prepaid - Book Now, Pay Now

$387

Premium King Suite

Prepaid - Book Now, Pay Now

$389

One Bedroom Grand Suite

Prepaid - Book Now, Pay Now

$391

Luxury King Suite Select View

Prepaid - Book Now, Pay Now

$405

Luxury Two Queen Suite Select View

Prepaid - Book Now, Pay Now

$435

Luxury Two Queen Suite Select View

Prepaid - Book Now, Pay Now

$435

One Bedroom Grand Suite

Prepaid - Book Now, Pay Now

$439

Premium King Suite

Prepaid - Book Now, Pay Now

$446

Premium King Suite

Prepaid - Book Now, Pay Now

$446

Premium King Suite

Prepaid - Book Now, Pay Now

$457

Premium King Suite

Prepaid - Book Now, Pay Now

$457

One Bedroom Grand Suite

Prepaid - Book Now, Pay Now

$496

One Bedroom Grand Suite

Prepaid - Book Now, Pay Now

$496

Premium King Suite

Prepaid - Book Now, Pay Now

$505

Premium King Suite

Prepaid - Book Now, Pay Now

$505

One Bedroom Grand Suite

Prepaid - Book Now, Pay Now

$507

One Bedroom Grand Suite

Prepaid - Book Now, Pay Now

$507

One Bedroom Grand Suite

Prepaid - Book Now, Pay Now

$555

One Bedroom Grand Suite

Prepaid - Book Now, Pay Now

$555
The Palazzo Resort Hotel

This 5-star eco-friendly Las Vegas hotel is on the Vegas Strip. The luxury hotel features a full-service spa and health club, pool deck overlooking the Strip, and a state-of-the-art casino. The Palazzo® Las Vegas offers spacious suites with a separate living area and a dining table. In-room media includes 2 LCD HD TVs, a DVD player and high-speed Internet access. The extra-large bathrooms feature a 19-inch flat-screen TV and deluxe amenities. A daily newspaper is available. The Palazzo features over 80 restaurants and bars, serving a variety of food from around the world. Guests are able to unwind at The Dorsey and enjoy a true cocktail culture in a fun, upbeat atmosphere. The Palazzo features 10 outdoor pools, including The Aquatic Club, a stylish nod to the intimate yet energetic environment of social and racket clubs of decades past. At the Grand Canal Shoppes, guests will find more than 50 international boutique shops. The on-site Canyon Ranch SpaClub® offers fitness classes, massage services, facial and skin treatments, water therapy circuit, acupuncture, and a full menu of salon services. Guests can meet with a nutritionist or personal trainer.

Check-In Time: 03:00 pm Check-Out Time: 11:00 am